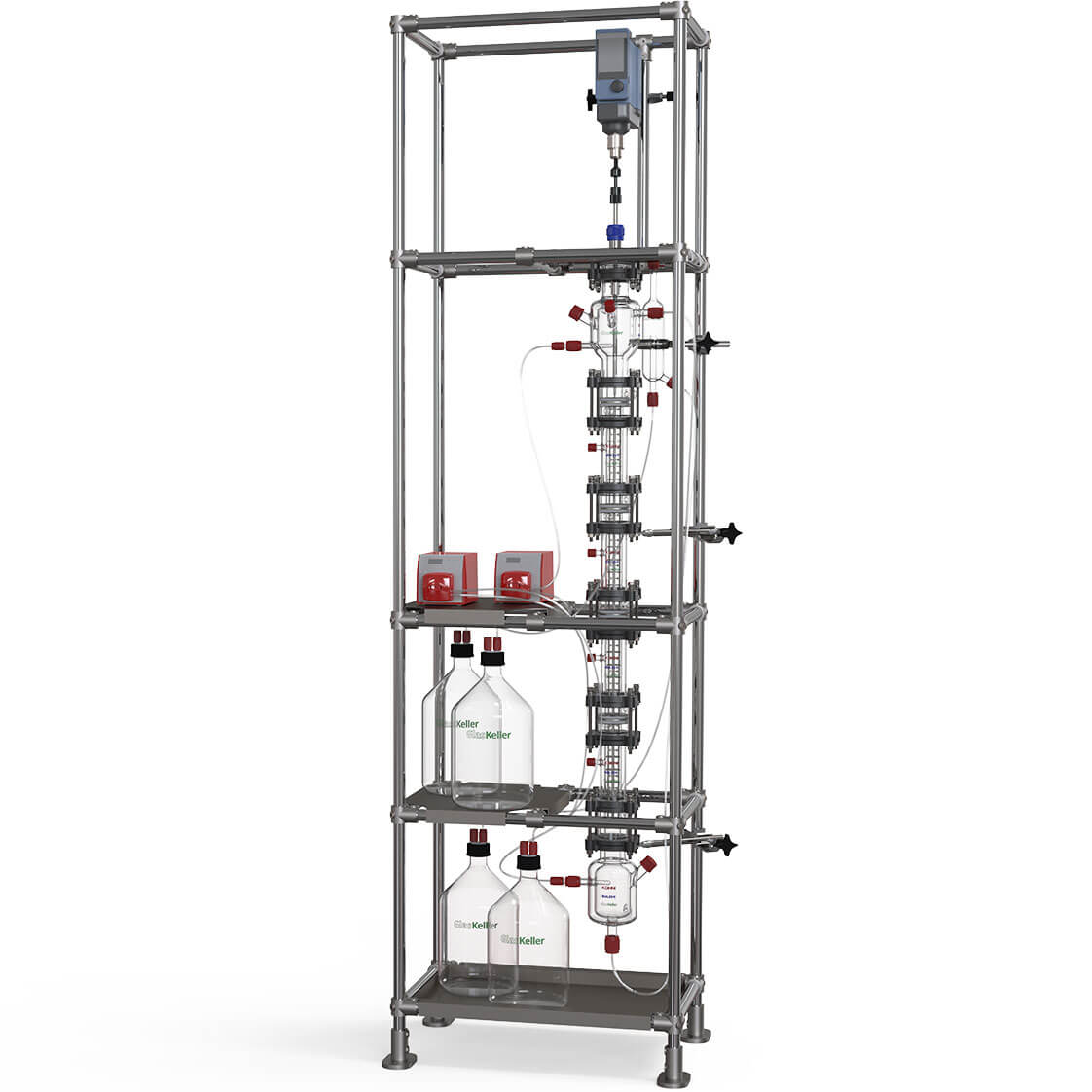 Extraction Column
Our state-of-the-art borosilicate glass extraction column is a reliable solution for efficient separation in the chemical, petrochemical and pharmaceutical industries. Ideal for feasibility studies, process optimization and the production of smaller quantities.
High separation efficiency guaranteed

Reliable and easy scale-up

Temperature control
Specifications
Borosilicate 3.3, Stainless steel, Hastelloy, Peek
Material (media contract)
PTFE, FKM, FFKM, Stainless steel, Hastelloy, other
Breakage protection, Antistatic, Combination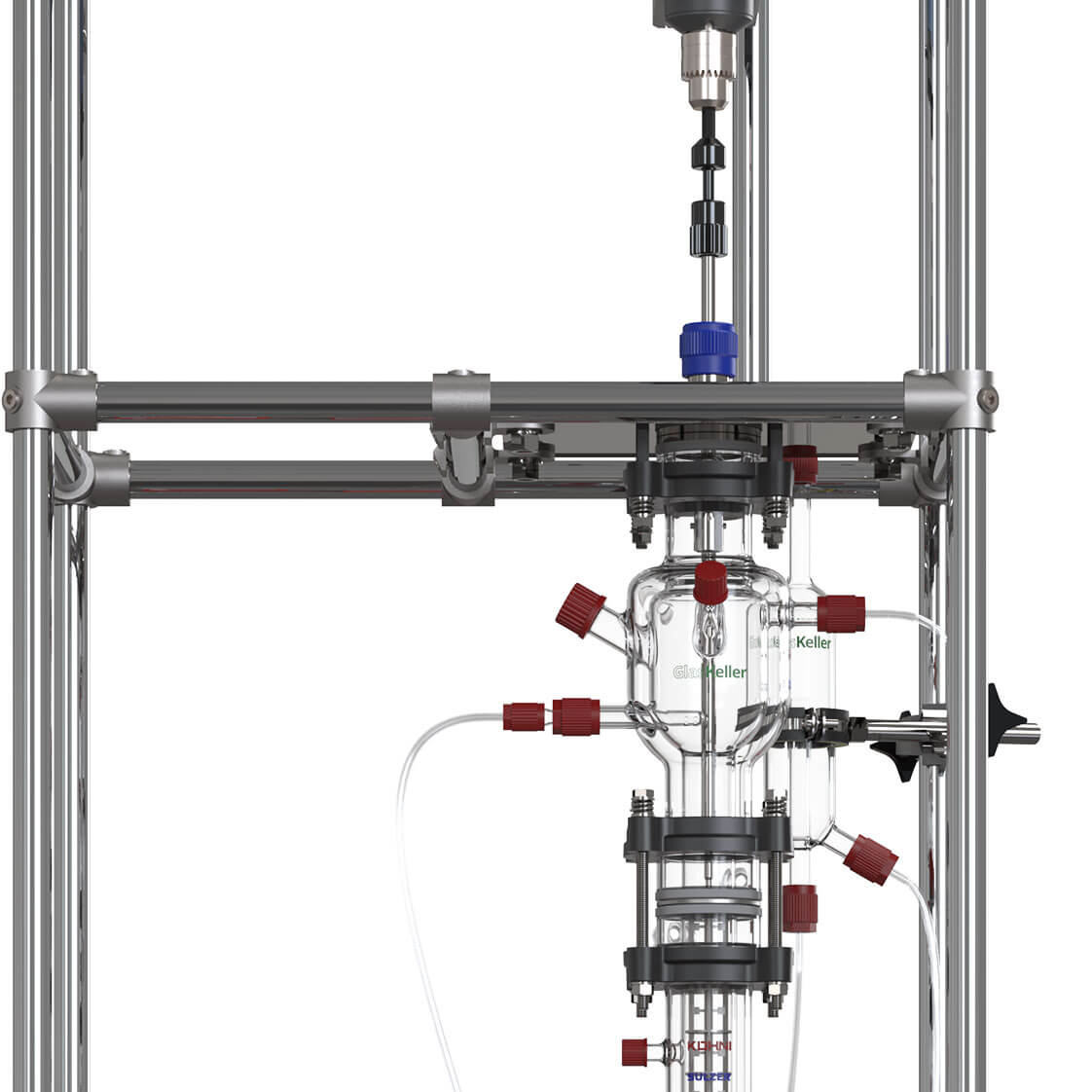 With a speed-controlled stirrer and a mixing chamber for mixing the two phases, high separation efficiency is guaranteed. Flexible adjustment of geometries, optimal droplet size and residence time allow precise adaptation to different throughput and operating conditions.
Our extraction column has a simple mechanical design and low headroom for easy scale-up. It is resistant to suspended solids and the height-adjustable heavy phase overflow can be shut down and re-installed without loss of time. The use of borosilicate glass as a material ensures high chemical purity of the final product, while the visibility and transparency of the separation process provide easy monitoring and control.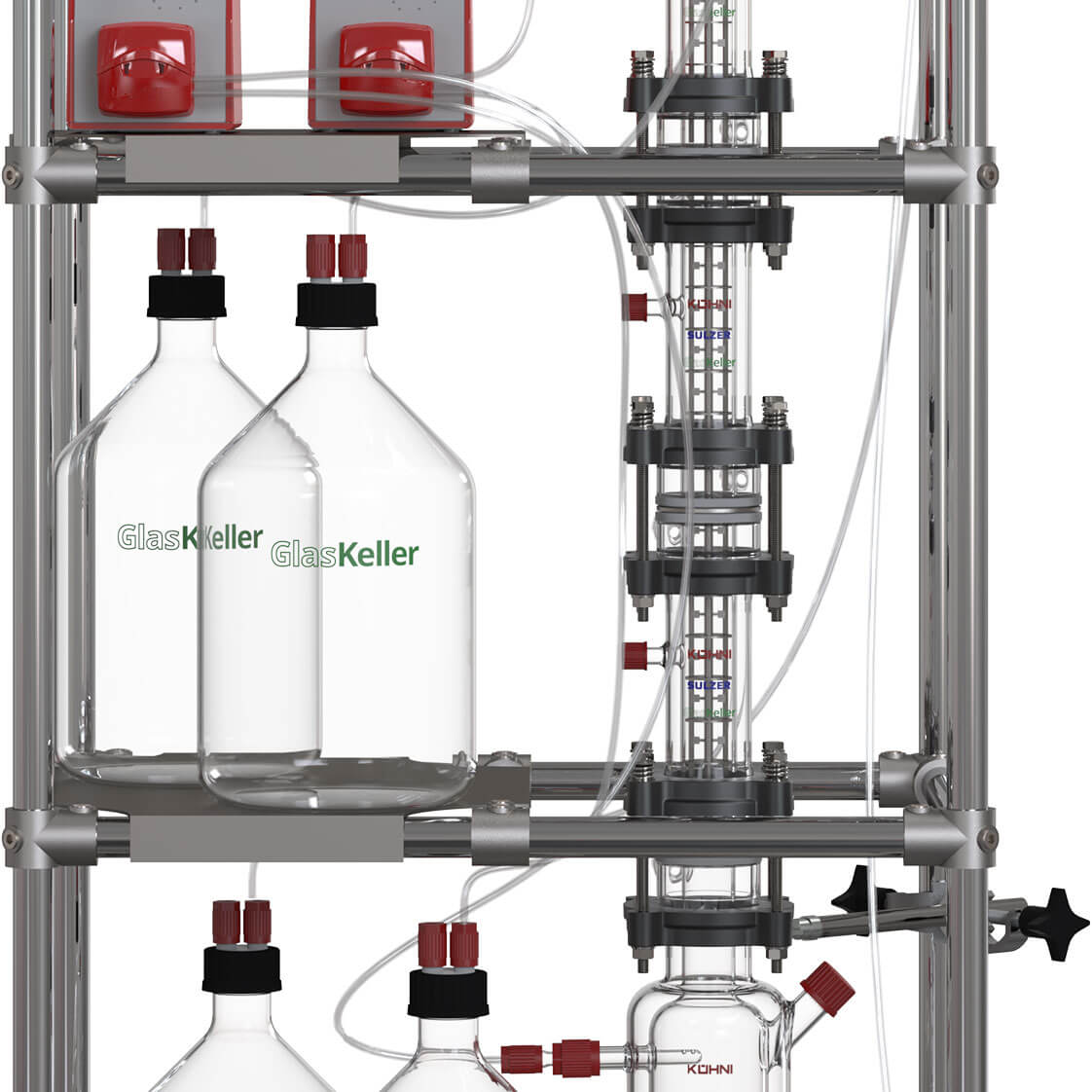 MESSAGE US
We are here to help
Whether you are an existing customer looking to reproduce your glassware or someone with an entirely new challenge, we deliver unbeatable product quality and excellent support from enquiry to delivery, and beyond.
Contact us to get started.