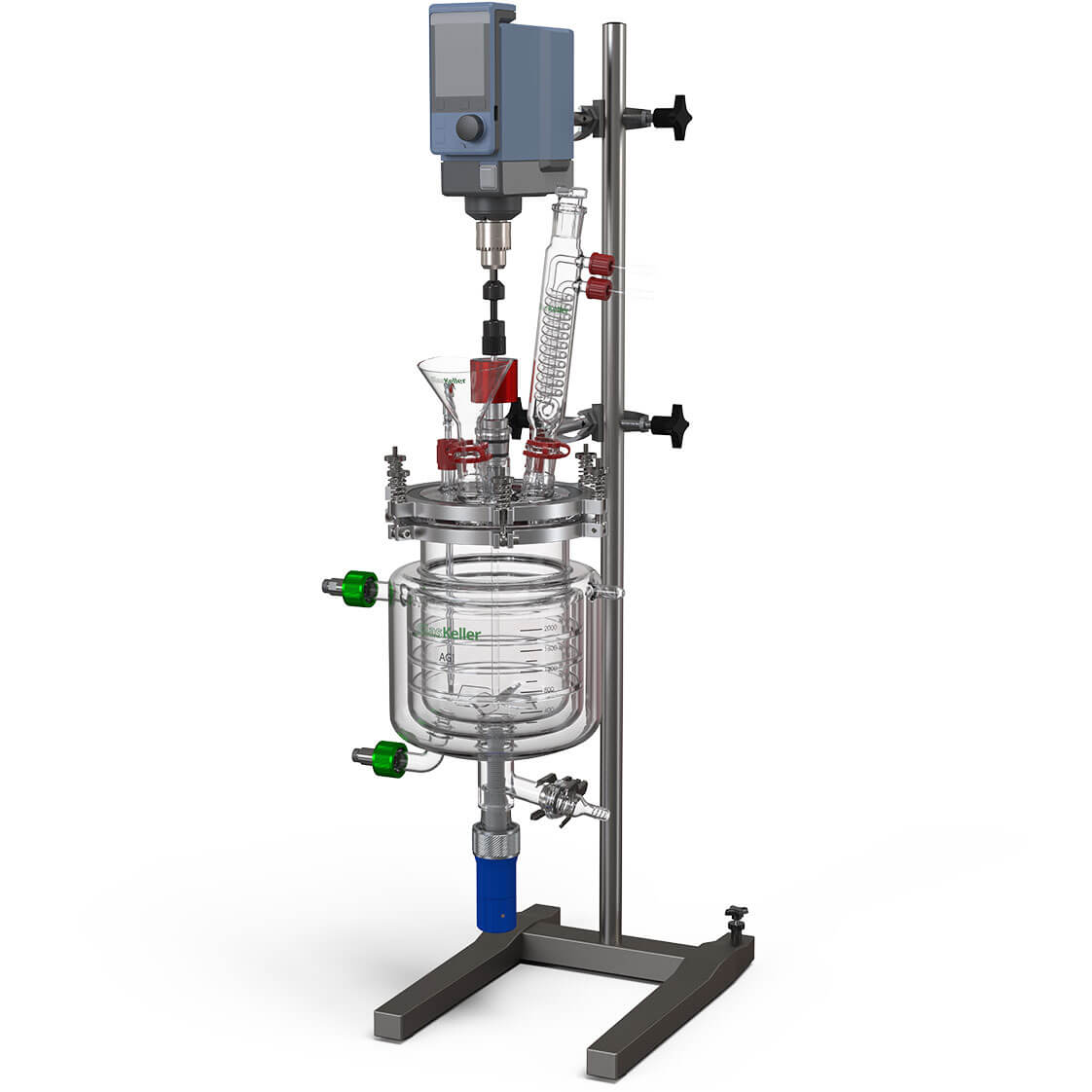 Reactor
Our reactor systems provide accurate, effective temperature control, and minimal energy loss. Vessels available from 30ml to 30,000ml, made out of boroscilicate glass for optimal chemical and mechanical resistance.
Efficient thermal exchange

Chemically resistant

Precise control of chemical reactions
Specifications
Single wall, double wall, triple wall
Material (media contract)
PTFE, FKM, FFKM, Stainless steel, Hastelloy, other
Breakage protection, Antistatic, Combination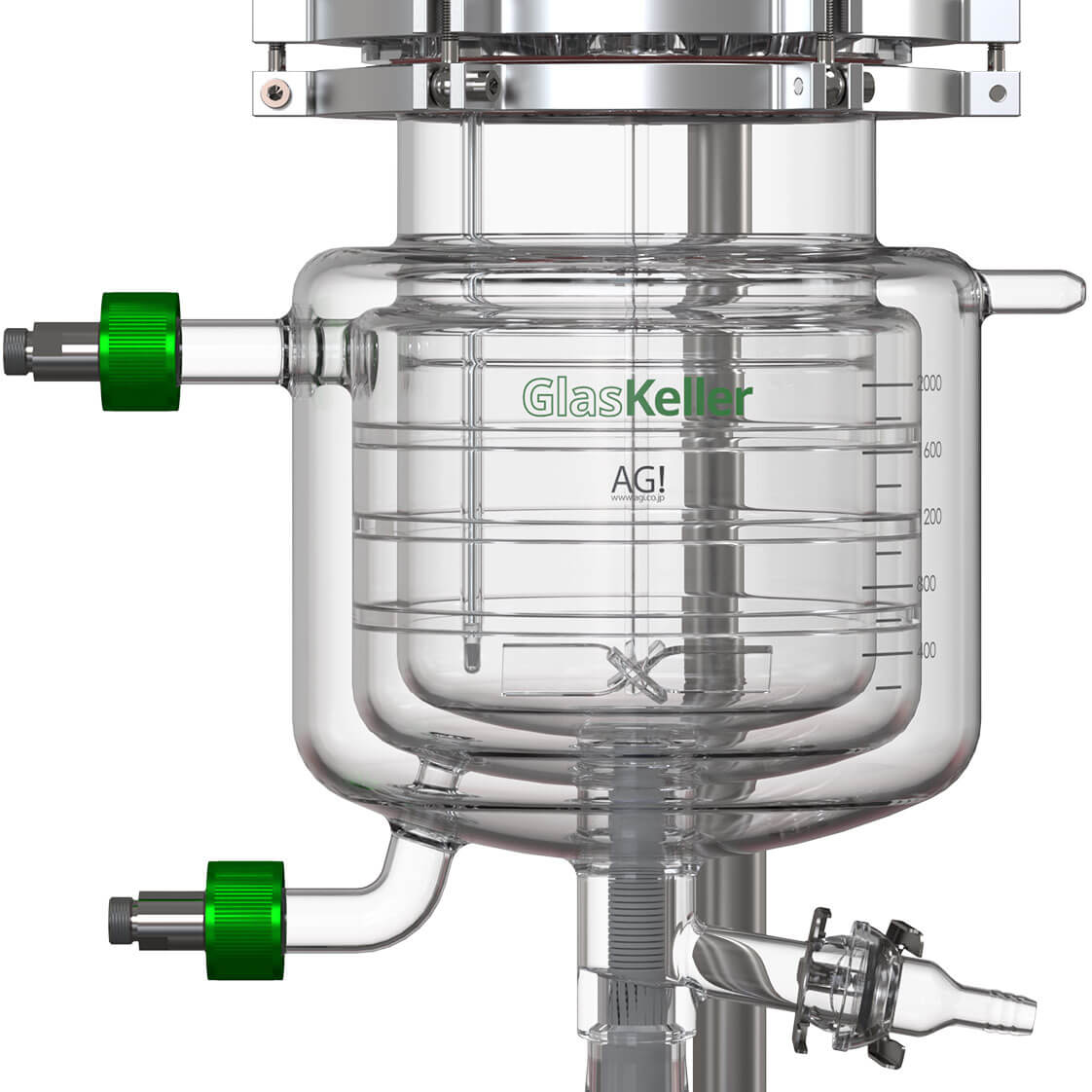 Our glass reactors are made of robust borosilicate glass, providing an efficient and versatile choice for performing chemical reactions compared to conventional reactors made of stainless steel or plastic.
Resistant to aggressive chemicals, our glass reactor provides precision and control for all reactions with optimal heat energy transfer for excellent temperature control. Heat and cold loss can be minimized by an optional vacuum jacket, while the transparency of the glass allows direct visual control of the reaction process.
The glass reactor can be used for a range of chemical reactions, including esterifications, hydrolyses, oxidations, polymerizations and more for chemical, pharmaceutical, food and cosmetics industries. Customizable accessories for different stirrer types, lid designs and superstructures can be tailored to your application.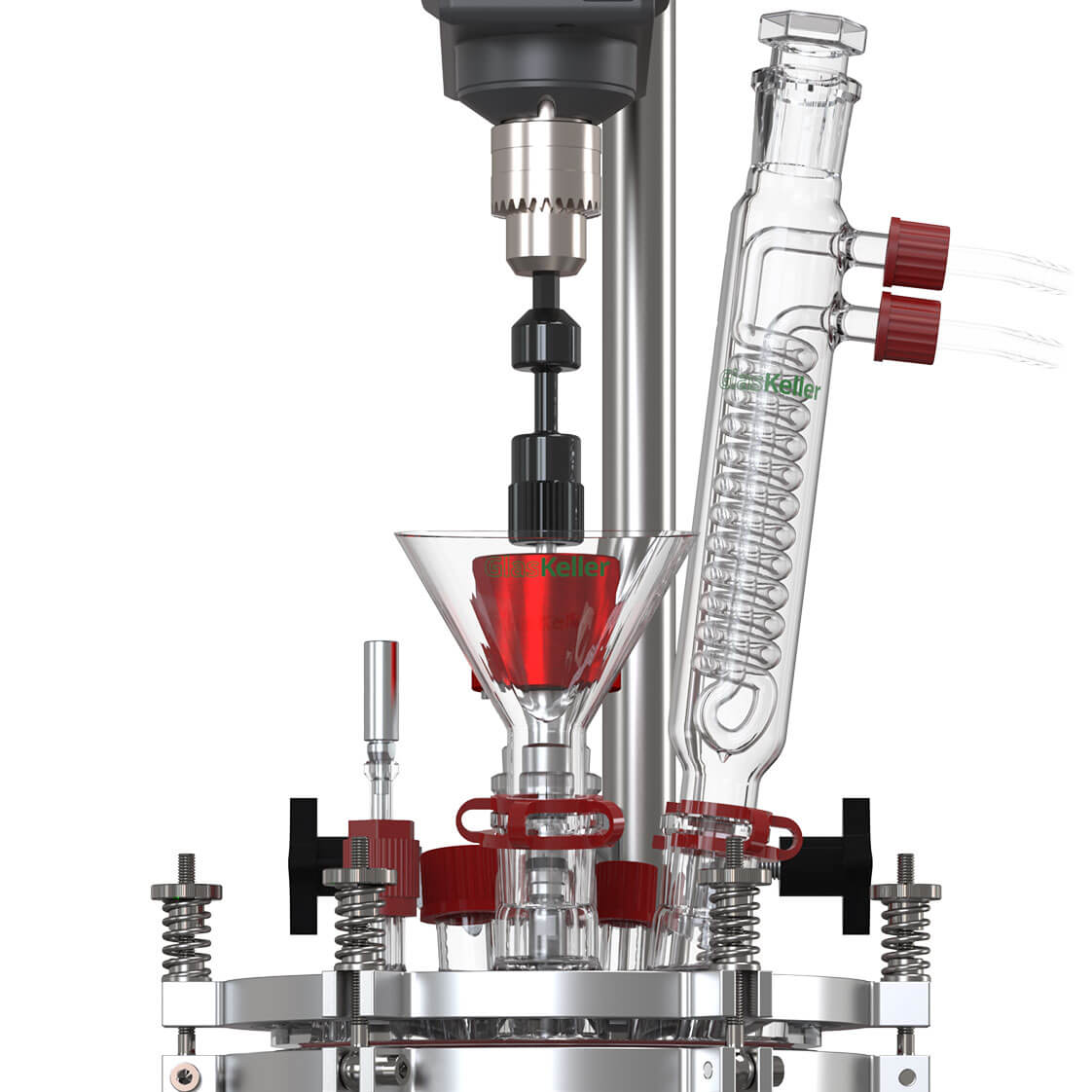 MESSAGE US
We are here to help
Whether you are an existing customer looking to reproduce your glassware or someone with an entirely new challenge, we deliver unbeatable product quality and excellent support from enquiry to delivery, and beyond.
Contact us to get started.